IT is my passion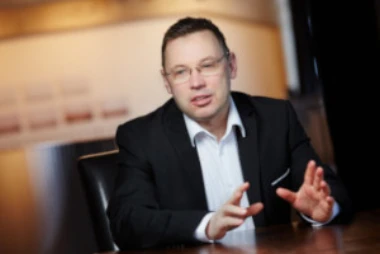 Tomas Jakobs was born in 1975 in Plana, Czech Republic. He grew up in the Siegerland, studied at the University of Siegen. During his course of studies in 1998 he started his self-employment with individual software development and consulting. Until 2004 with a lectureship at the bbz training centre of the Commerce Chamber Siegen and the TÜV Academy Rhineland. As specialist in digital always called when standard solutions and concepts fail.
Profound project experience for more than two decades with references ranging from the German Second Television to well-known corporations and medium-sized companies to small shops and GP's offices.
In his work, he has migrated companies from closed, proprietary to open and free technologies, helping them to boost competitiveness while reducing IT spending.
Those who talk about information security, data protection, digital sovereignty and sustainability cannot simultaneously run Facebook, XING or LinkedIn profiles and communicate via Whatsapp, Teams or Zoom.
This blog gives an insight into his digital life and promotes values regarding information-security, digital sustainability and best-practices.