What comes after a privacy violation? Of course further violations. I've update my list of violations and infringements because of this Heise Article "Anwenderüberwachung durch Microsofts Office-Software":
Here is the full list (free to copy/use):
This new addition of employee monitoring is just a recycled version of an existing feature Microsoft has been using internally for years. It is not very surprising that it has now become a product called "Workplace Analytics". It is a well-known anti-pattern called "Function Creep".11
Since in the last few days the news has been circulating that Microsoft allegedly has reached an agreement with data protectionists, I show this legal 5-minute analysis by Max Schrems:12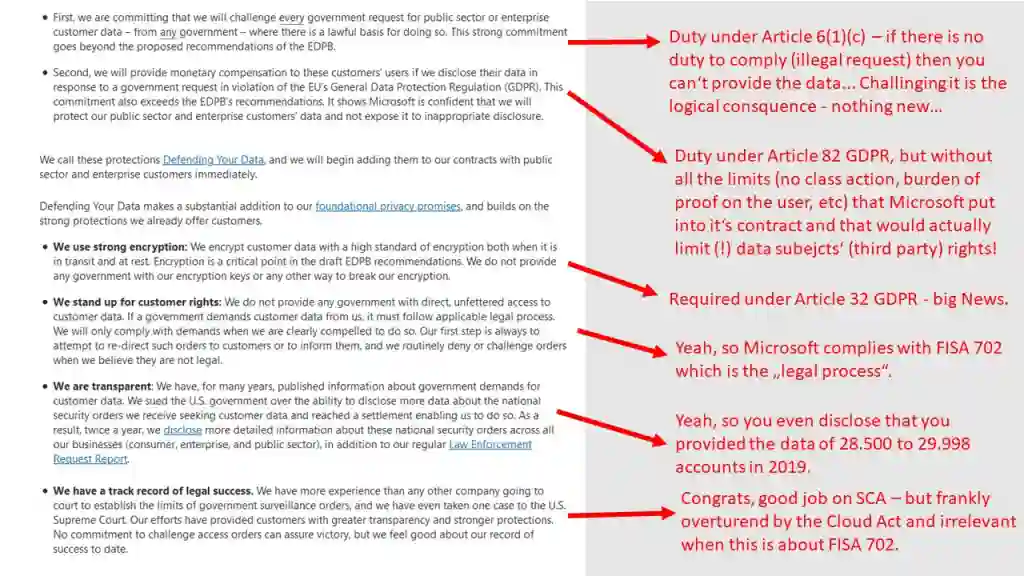 Data protection is not a feature! It is an obligation and a matter of principle. The way Microsoft (and others!) emphasize privacy so much and even try to promote it is quite bizarre. It's kind of like the way a chef emphasizes that he uses a clean spoon to stir (and not a finger).