After some finetuning of this blog it is time for a break and to check the current state objectively.
Yes, quality is measurable - these online tests give you a quick overview where you stand:
The results are quite impressive. Everything's shipshape.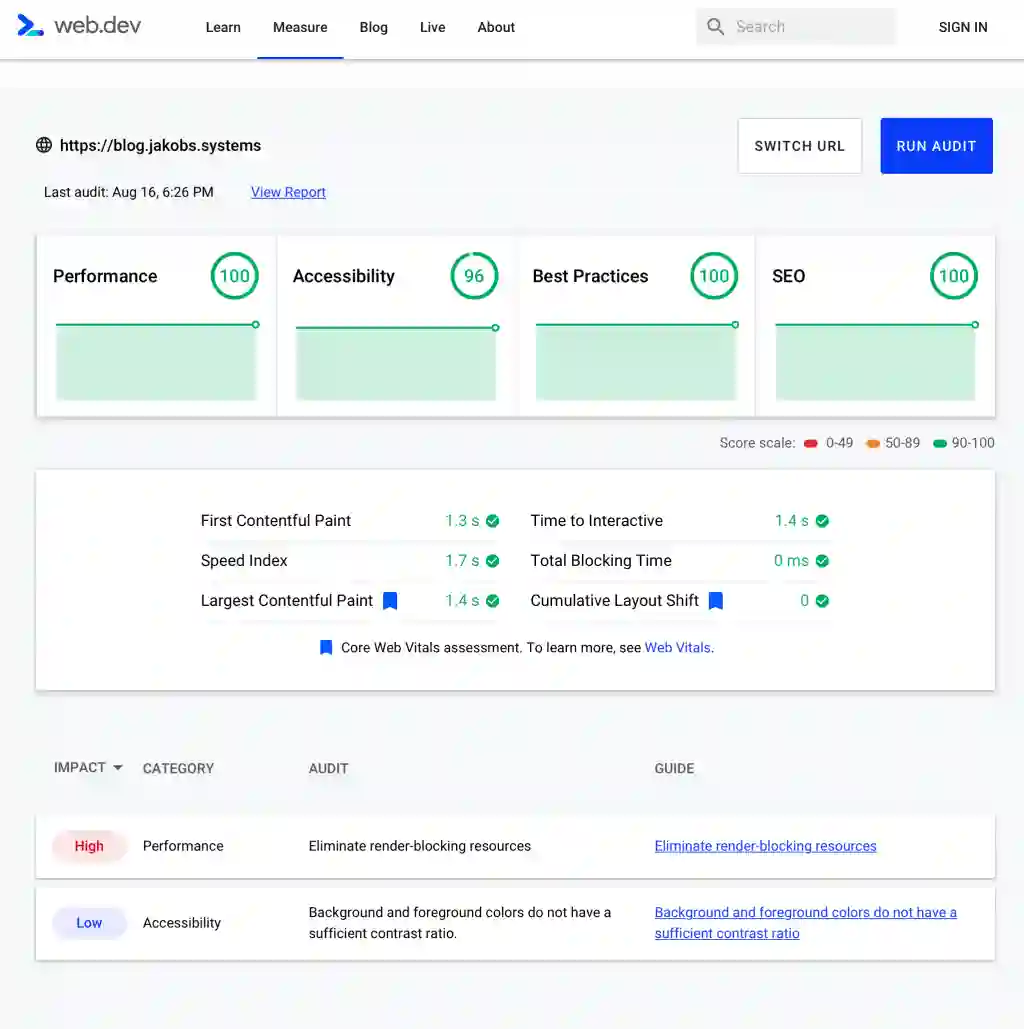 Postscriptum from October, 18th 2020:
I've added Hardennize and DNSViz to the list. Hardenize offers wonderful birs-eye view for Web+Email, DNSViz due to the fact that its checking the DNS.