This weekend I was very active in improving my own security. I have also found two neat tools for quality testing which are Hardenize1 and DNSViz2 - both added to my Micro-Blog post "Measuring website quality".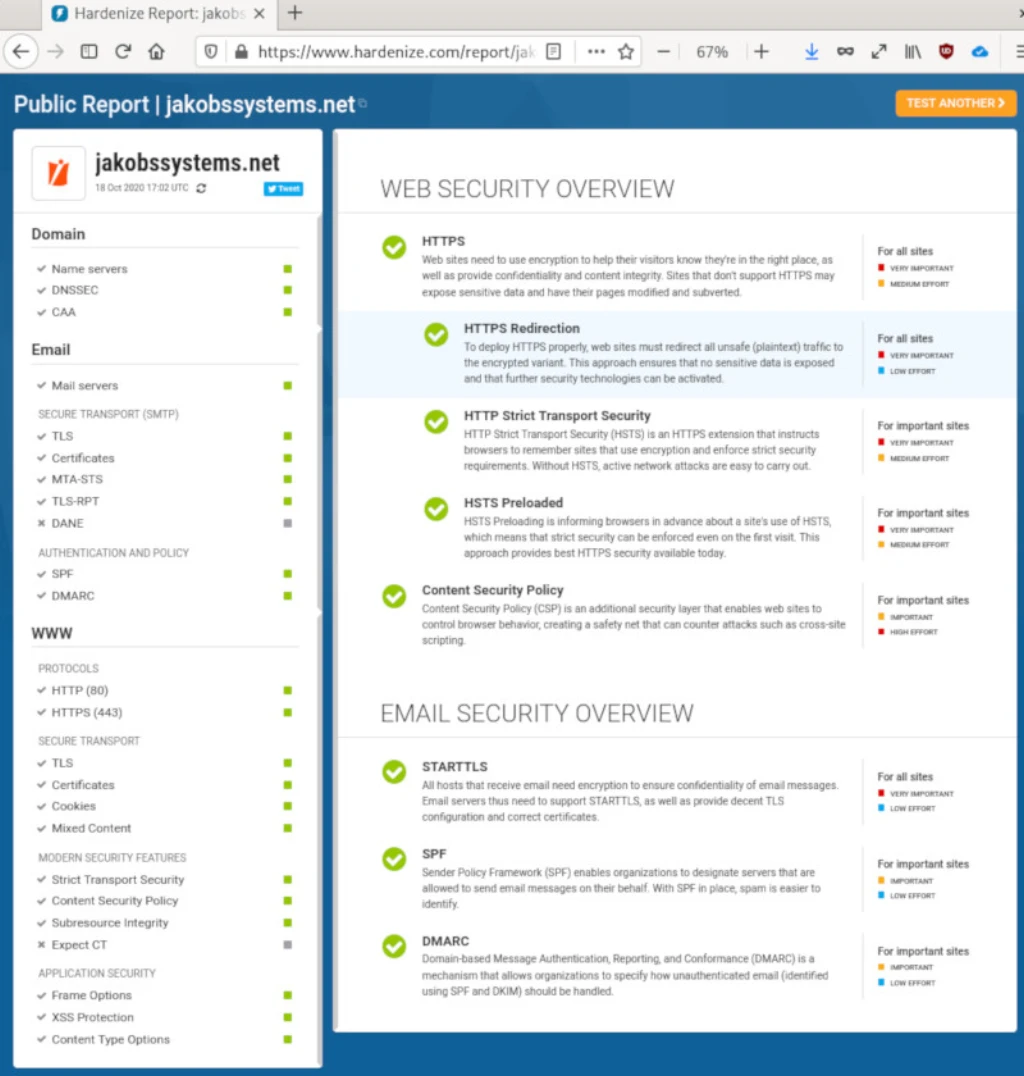 On my own mailserver I have implemented MTA-STA according to RFC 84613 incl. reporting. This standard is quite new (2018) and is particularly suitable for servers without DANE4.
However, even without DANE I believe that I have the best and most complete server by standards (DKIM, SPF, DMARC, MTA-SRA, TLS-RPT, TLS1.3) in the entire Sieger- and Sauerland.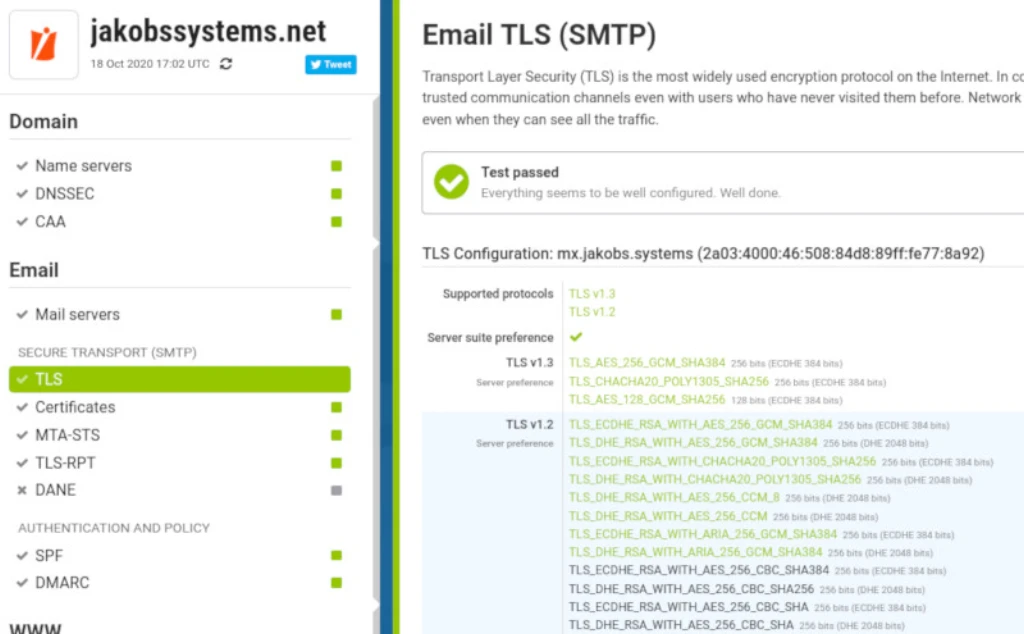 Whoever has a better mailserver or who knows somebody else, please contact me. Of course, if you want one too, you may do this aswell ;-)
I wish you a successful kick-off into the new week!
Tomas Jakobs