Yesterday evening I rolled out the new update on my Nextcloud 21 instance. In the coming days, functional tests and adjustments will follow on the scripts for rolling out on customers' systems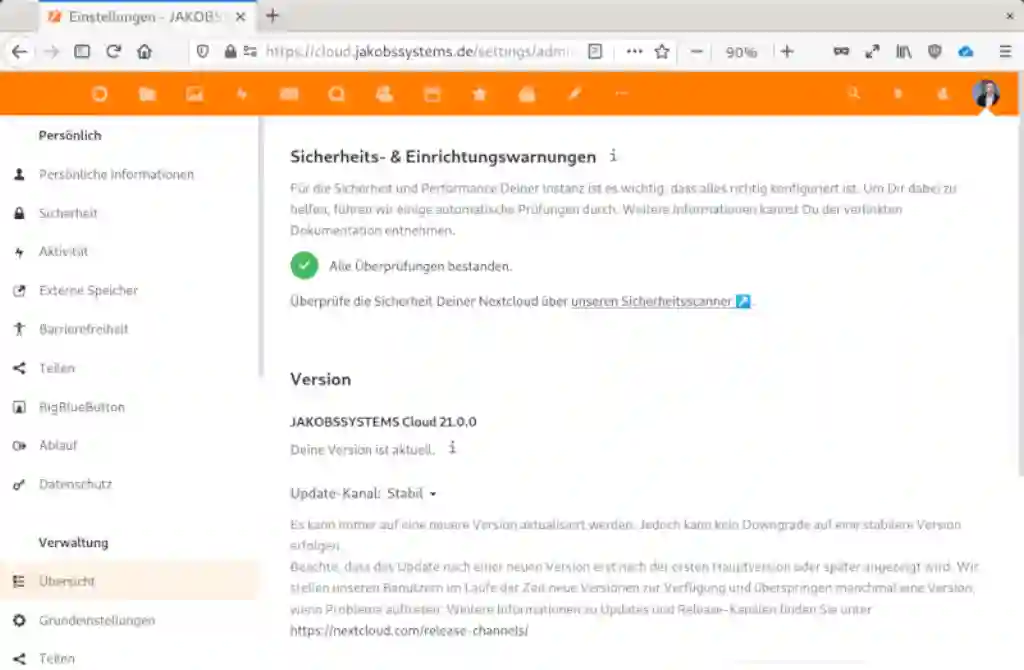 Looking with interest on my Prometheus monitoring, how far the performance improvements affect actual implementation. That's not usually worth an extra microblog. My point is, that I haven't seen such a smooth upgrade of a Nextcloud main release with such broad app support for a while.
Congrats to the Nextcloud-Team, you made a great job!
Tomas Jakobs
P.S. Those who still work with Nextcloud 19 should start moving. In a few months (June!) the server will be end-of-life. Looking for a managed Nextcloud server? Check this out or contact me!